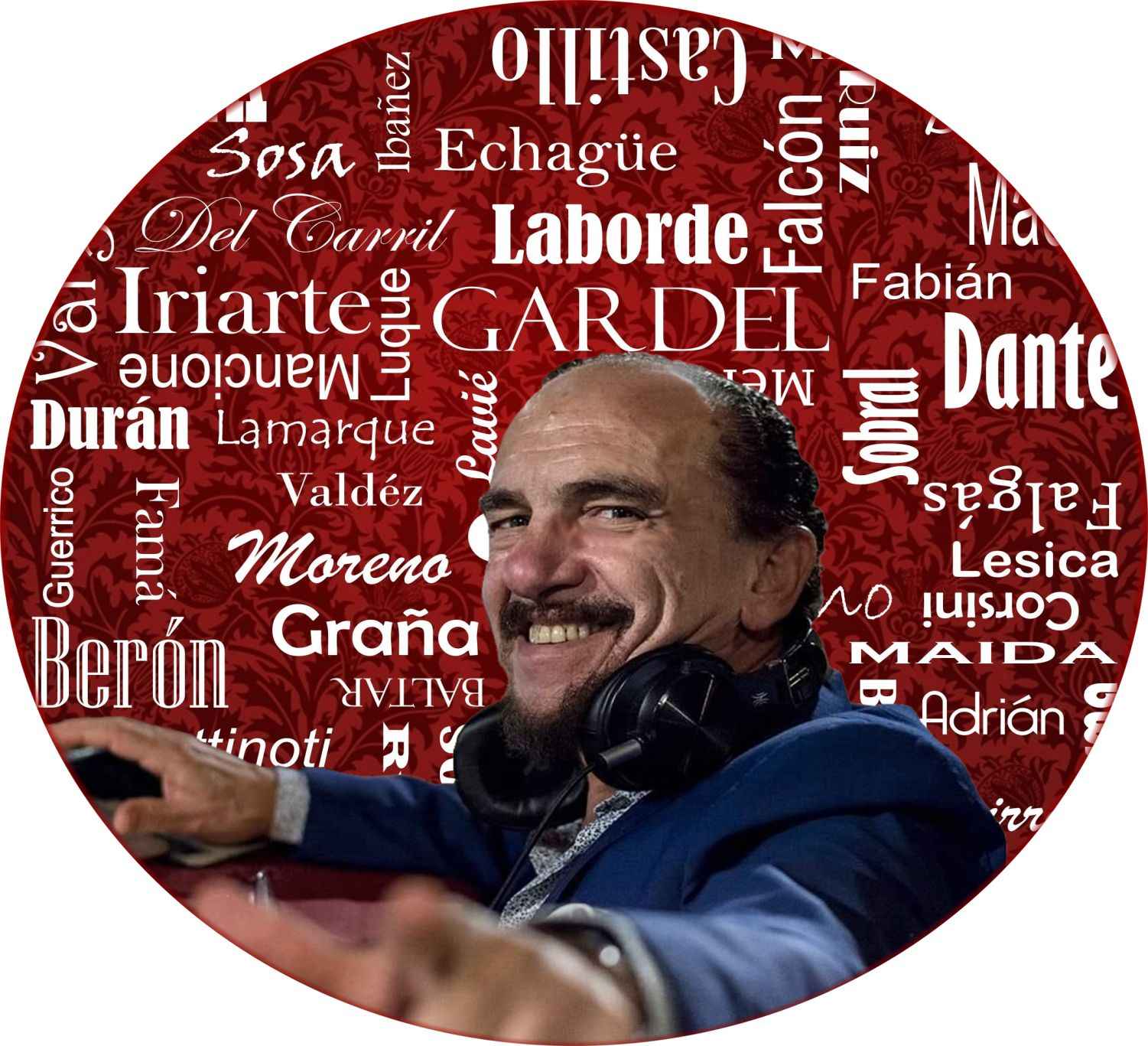 Juan Luis Guidi Deganis "el Cordobés"
How nice to have listened to the Tango since I was a child even if I didn't dance it but, those phrases that were used in everyday speech that were tango phrases, today I find them again and listening to them again, the meaning becomes complete.
Very young, with 8 years of academy, I graduated Professor of Argentine Folk Dances but, life reserves other vicissitudes and I have not continued the profession, I have always danced different genres but not the tango, because in those years, and moreover in my hometown, Córdoba, it hadn't been practiced for a long time.

Everything has its moment and this happened with the encounter with the danced Tango and, since I found it more than 16 years ago, I discovered that I had it inside me and it was enough just to pull it out and so, not I stopped to study it, practice it and live it. Every day I learn something new about the history, the origins, the creators and above all the enormous musical richness.

I am best known as a dancer, teacher and organizer of numerous events but now I want to contribute to spreading the danceable musical richness of Tango.
As a Tdj, learning from the greatest argentine Tdjs, always studying, I like to propose selections of the greatest orchestras and performers of the Golden Age of Tango (from the end of the 30s to the end of the 50s) or as the great expert Osvaldo Natucci calls it, "la Fiesta de Buenos aires".

With pleasure I also offer selections of current orchestras but only if they are of high quality, respectful of the genre and that make you dance. It is important to give space and promote many valid young people who are the future of Tango!!

As a dancer before being a Tdj (Musicalizador), my main goal is to make the evening dance and have a beautiful and dynamic energy, but also to be romantic and passionate, also adapting to the moments and places, so that the dancers have a pleasant evening.

Being a Spanish mother tongue (Argentinian) it helps me to propose homogeneous "tandas" also in the contents of the lyrics of the songs even if, I am aware of the fact that perhaps it will not be understood.

My goal is always to make people dance and at the end of the evening, experience the feeling of having done my job well reflected by the faces of "milongueras" and "milongueros".

Nessun evento in programma