Stage e Pratica de la Noche di Buena Onda by Caterina Cuppari
Evento organizzato da:
Buena Onda Tango Asd
Data evento :
Wed 20/09/2023
Ora evento:
21:00
Ora fine evento:
00:00
Tipo evento:
Pratica
Localita:
Via Fleming 7, Cinisello Balsamo , Milano
Locale:
Buena Onda
Web site:
http://www.buenaondatango.it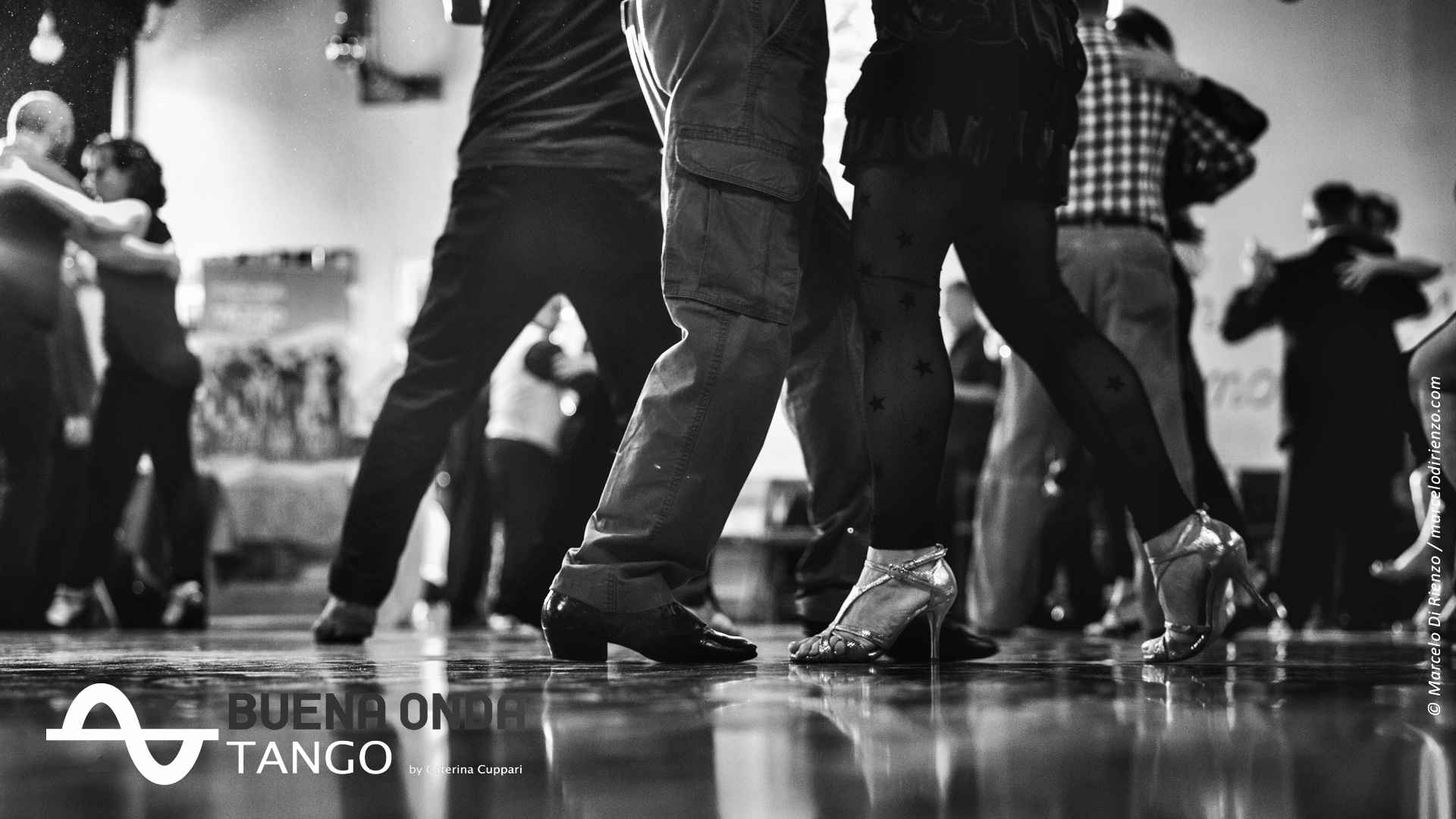 Una pratica serale dove ballare e provare in un ambiente semplice e amicale
Tutti i mercoledì sera si tiene la Pratica de la Noche by Buena Onda!

Dalle 21.00 alle 22.00
si terrà uno stage in coppia dedicato ai passi e le sequenze per il ballo sociale.
Dalle 22.00 alle 24.00
si terrà la pratica|

Costi:
Il costo dello Stage + Pratica è pari a euro 10 a persona
Il costo della sola pratica è pari a euro 5 a persona

Per prenotare e avere altre informazioni potete mandare una mail all'indirizzo segreteria@caterinacuppari.com o un messaggio Whatsapp al 3923101593.
Per partecipare a questo evento è necessario essere in possesso della tessera Acsi Faitango.
La nostra sede si trova in
Via Alxander Fleming, 7 a Cinisello Balsamo
(Zona centro commerciale la Fontana). Per vedere la posizione esatta clicca
QUI
Per vedere tutti i nostri eventi puoi cliccare
QUI
A presto!
Caterina e Filippo
ENGLISHEvery Wednesday evening you can dance to the "pratica de la Noche" by Buena Onda!From 9:00 Pm to 10:00 Pm, there will be a couple's stage dedicated to steps and sequences for social dancing.From 10:00 Pm to 12:00 Am, the practice will take place.Costs:The cost for the Stage + Practice is 10 euros per person.The cost for the practice only is 5 euros per person.To book and get more information, you can send an email to segreteria@caterinacuppari.com or a Whatsapp message to 3923101593.To participate in this event, it is necessary to have the Acsi Faitango membership.Our venue is located at Via Alexander Fleming, 7 in Cinisello Balsamo (near the La Fontana shopping center). To see the exact location, click HERE.To see all our events, you can click HERE.See you soon!Caterina and FilippoBuena Onda Tango is the stable Argentine Tango School in Cinisello Balsamo that offers a complete range of courses for all levels. The association works with International Artists, updates Tango style and methodology with repeated trips to Argentina, especially to Buenos Aires. At Buena Onda Tango, you learn Argentine Tango while having fun!