Tango Meeting Caserta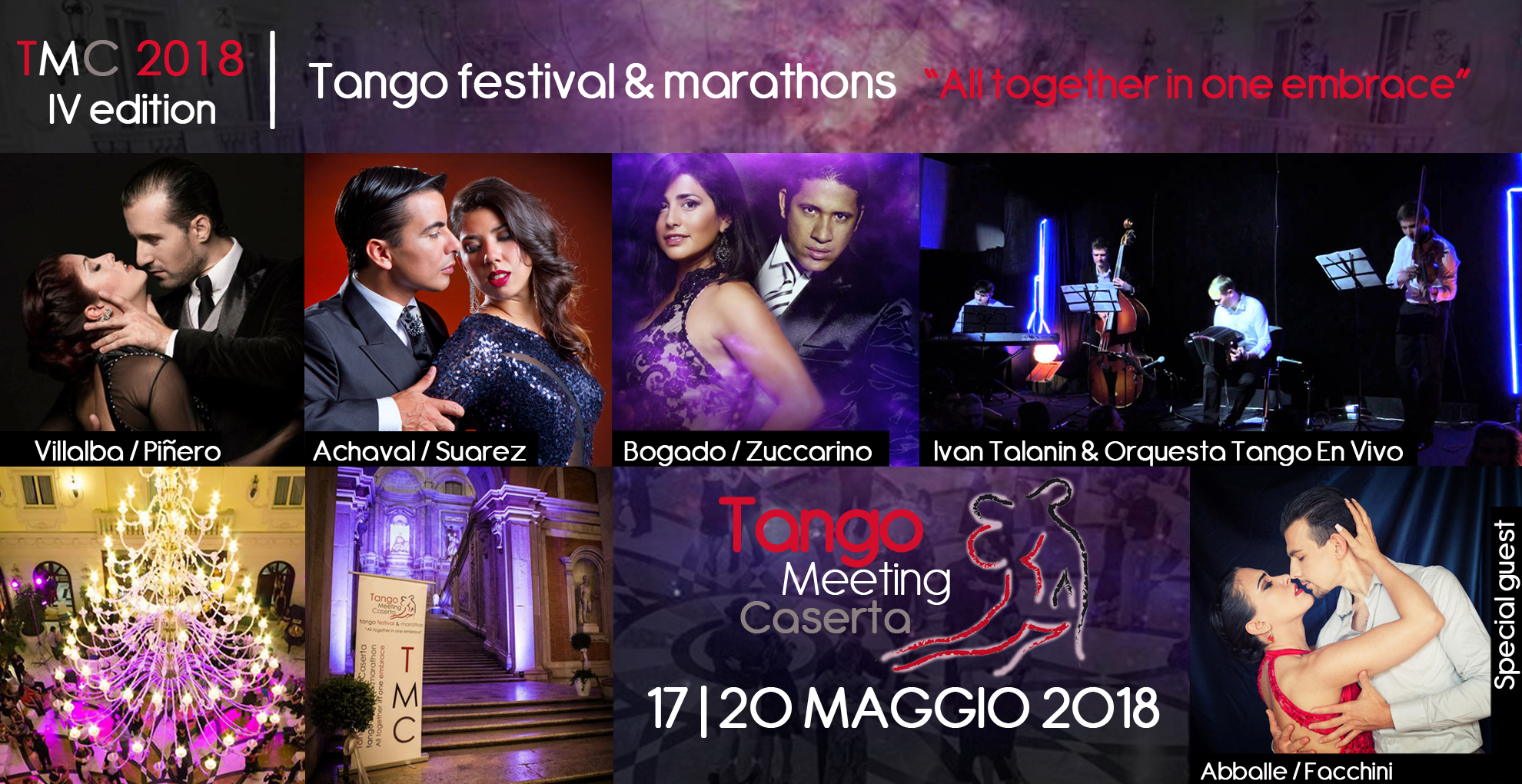 International Tango Festival & Marathon
Tango Meeting CASERTAInternational Tango Festival & Marathon2018 May 17-20
International Tango Festival & Marathon
"Join us at the fascinating atmosphere of the Grand Hotel Vanvitelli" a special event for tango lovers, join us for 4 days of pure tango salon: classes and special seminars with some of the most famous maestros of Tango in the world.
events, Stages, Milongas, Live music, International Musicalizadores, Shows, city tours to the most beautiful monuments of the city, Wonderful locations, tasting of typical food sourced from exceptional local producers around Caserta.
MAESTROS
Roxana Suarez & Sebastian Achaval
Vanesa Villalba & Facundo Piñero
María Inés Bogado & Jorge López

Special GUEST
Gioia Abballe & Simone facchini

Tjs

Madia tj (Ita), La Ros (ita), La Rubia (Arg) and many others

Live Music

Ivan Talanin & Tango en vivo ORQUESTRA

ART DIRECTORS

Mariemma Porto and Salvatore Biondi
A project by trasnochando c'è – Caserta
Soon all details on
www.tangomeetingcaserta.com
For further info and booking: info@tangomeetingcaserta.com
We are very much looking forward to the festival and to sharing many hours of dancing with you.